Model: S (B) H16-M series


Introduction:
The amorphous alloy core oil immersed transformer replaces the silicon steel core transformer to be the one that is widely used in outdoor power distribution system, which can help effectively save energy and reduce atmosphere pollution. Amorphous alloy transformer commonly adopts a sealed structure. Therefore, the insulating oil and dielectric cannot cause air pollution and can run in a damp environment.
In this case, it is the ideal equipment for urban and rural general distribution network, especially suitable for place of low power and load fluctuations, and for area where routine maintenance is difficult to carry out.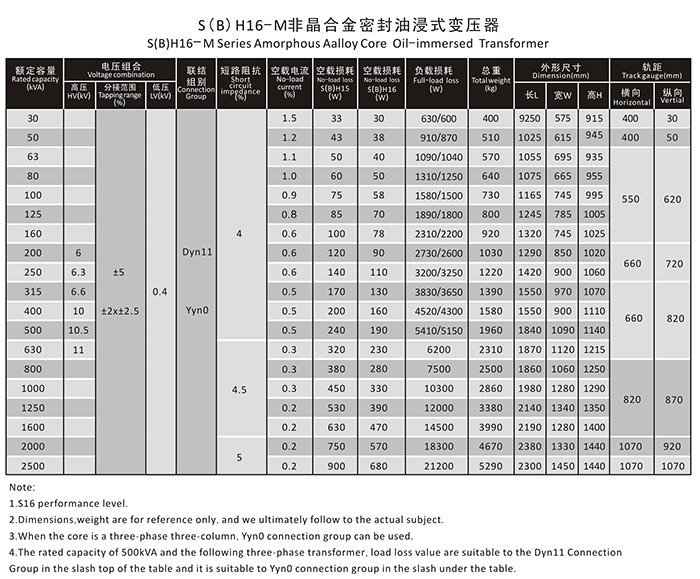 Product Characteristic:

- Low no load loss
- High dielectric strength and strong ability to withstand short circuit
- No leakage
- Long service life, excellent weather resistance
Operation Condition:
- Altitude: ≤1000m
- Environmental temperature: -25℃~ +40℃
- Indoor or outdoor use