Mode: AC / PFC Series


Introduction:
Fe-based amorphous inductor filter cores has characteristics of good frequency property, stable inductance, varying DC bias current, lower core loss, and a wide range of permeability (from 120 µ to 1200 µ). It is a good choice for the inductor, choke, filters, and other high-frequency and DC AC electronic components. It is more cost effective than FeNiMo, FeNi, and FeSiAl power cores.
Characteristics
- High saturation flux density (Bs), low magnetic field strength (Hc) and low loss.
- Excellent Anti-DC bias property
- High permeability (from 250 to 1200)
- Fewer wire winding turns.
Application:
- Car audio choke coils
- PFC corrector inductors
- DMC filters and smooth output filters
- DC/DC transformer filters
Performance Index

Properties comparison with common used cores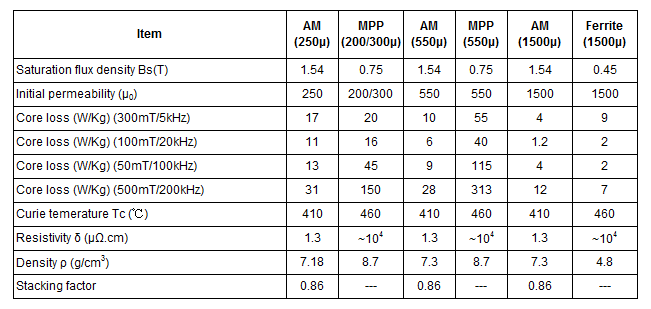 Specification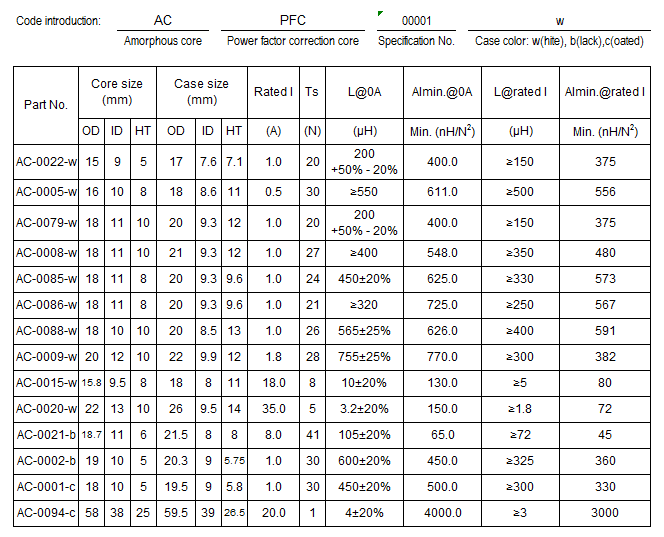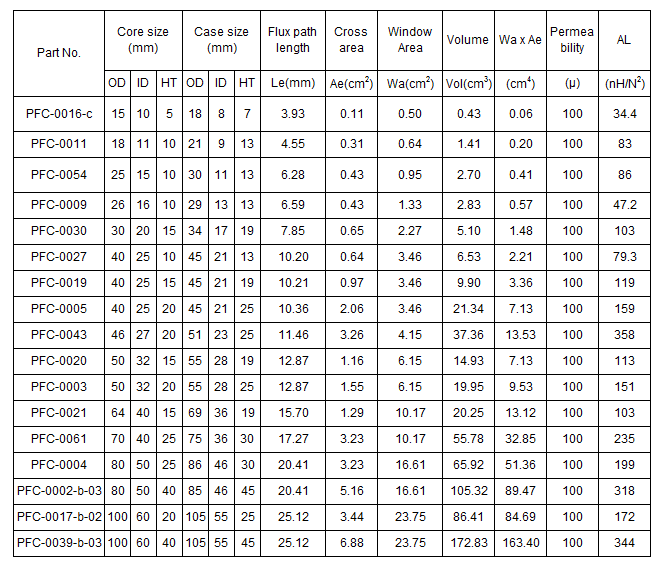 ▶ Feedback