On 16 March 2017, in Zhuzhou, Hunan
As a supplier of CRRC Corporation Limited (CRRC), Mrs. Yue, the sales representative of NICORE, and Mr. Cao, marketing manager, has attended the "High-Quality Supplier Meeting" held by CRRC.

NICORE has cooperated with CRRC in the field of high-speed rail from the year 2014. In the past three years, NICORE has actively participated in CRRC's research and development and manufacturing of silicon steel cores in the field of high-speed rail.

We were honored with the title of "High-Quality Supplier in the year 2016" for good quality and considerate service. In 2017, NICORE will have further cooperation with CRRC in the field of high-speed rail and new energy field, and will continuously improve products and strive for being exempted from inspection.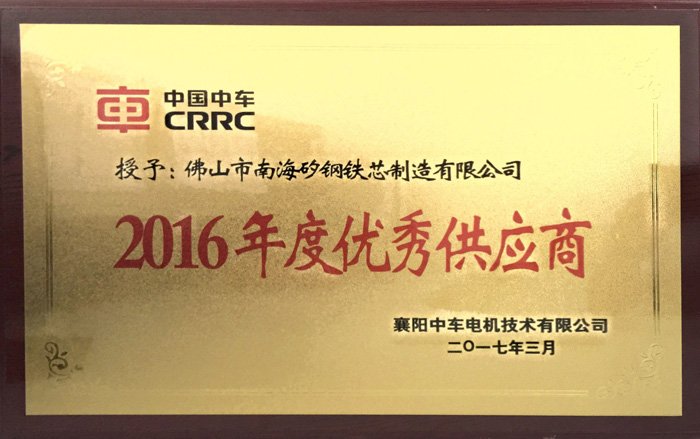 CRRC is the world's largest supplier of rail transit equipment, with the most complete product lines and leading technologies. Its main businesses cover the R&D, design, manufacture, repair, sale, lease and technical services for rolling stock, urban rail transit vehicles, engineering machinery, all types of electrical equipment, electronic equipment and parts, electric products, and environmental protection equipment. It also provides consulting services, industrial investment management, asset management, import and export services.