Clamp-type ammeter, also known as clamp meter, is a combination of a live-through current transformer and an ammeter. It is a special electrical instrument for measuring current. It is generally used for measuring current without breaking the circuit. It doesn't have to be like the traditional current measuring instrument that disconnect the circuit to measure the current. Nowadays, clamp meter are widely used in substations, power plants, industrial and mining enterprises and inspection stations, and electrician maintenance departments for current detection and field electrician operations. It's one of the most important instruments in the development of electric power.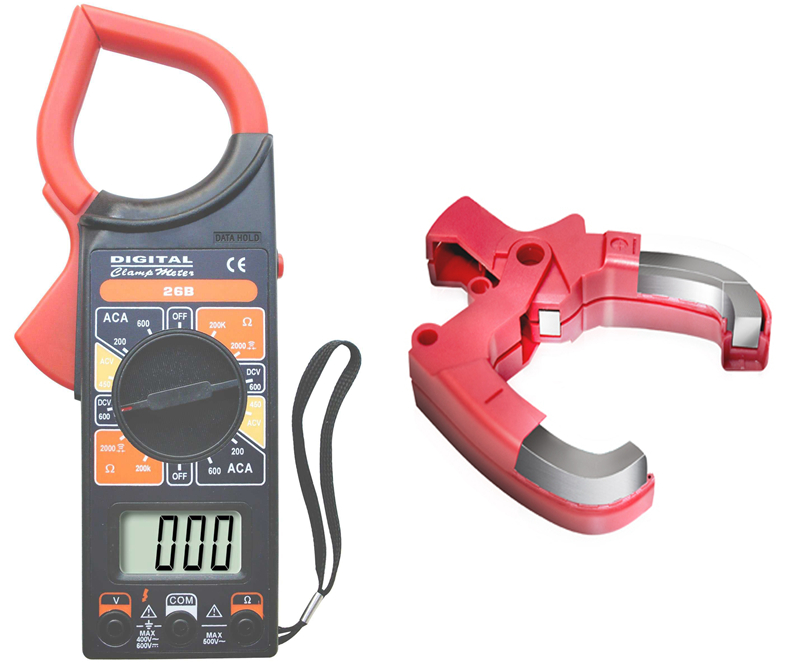 According to the characteristics and usage principle of the clamp meter, Nicore designed and produced a high-quality clamp meter core.

In terms of materials, the clamp meter core of Nicore adopts the cold-rolled oriented silicon steel sheet with low iron loss and high magnetic permeability of Japan JFE and Korea POSCO. The processing technology is made by self-developed high-precision automatic winding machine. It is annealed and shaped by an ultra-high vacuum furnace and then cut into a stable size by a precision cutting machine,thus make the clamp meter core stable performance, good linearity, accurate size and shape, and can be made into various shapes such as toroidal, rectangle and other shapes according to customer's drawings. The clamp meter made of the Nicore clamp meter core is not only small and light, but also has high measurement accuracy. After years of continuous improvement in production and processing technology and improved production efficiency, Nicore has become a world-class clamp meter core Production suppliers have also entered into long-term cooperation with Fluke, a leader in electronic test tools.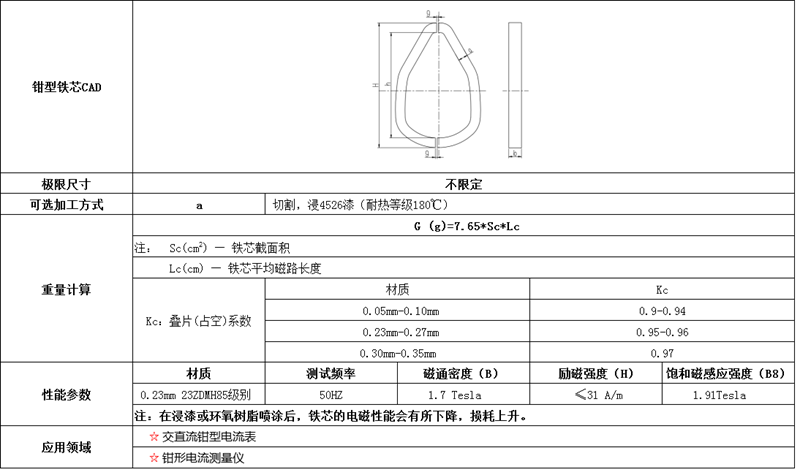 Material: CRGO Nippon steel JFE POSCO
Thickness: 0.23mm, 0.27mm
Annealing: Ultra High Vacuum Annealing
Specifications: customized according to customer requirements, toroidal, rectangle, profile
Price: depending on material and shape
If you are interested in or have questions about Clamp meter core, you can contact our online customer service or call +86 (0)757 8120 3011
NICORE—One-stop Solution Specialist for CGRO silicon steel