Toroidal core transformer is one of the senior forms of transformers, which owns the characteristics of high efficiency, low magnetic leakage, small volume, light weight, low temperature rise, small vibration and strong overload capability etc.The disadvantage is high price, lower reliability and large start-up surge current.So, toroidal transformer is generally used in the occasions that require high quality, small volume, light weight and low magnetic leakage.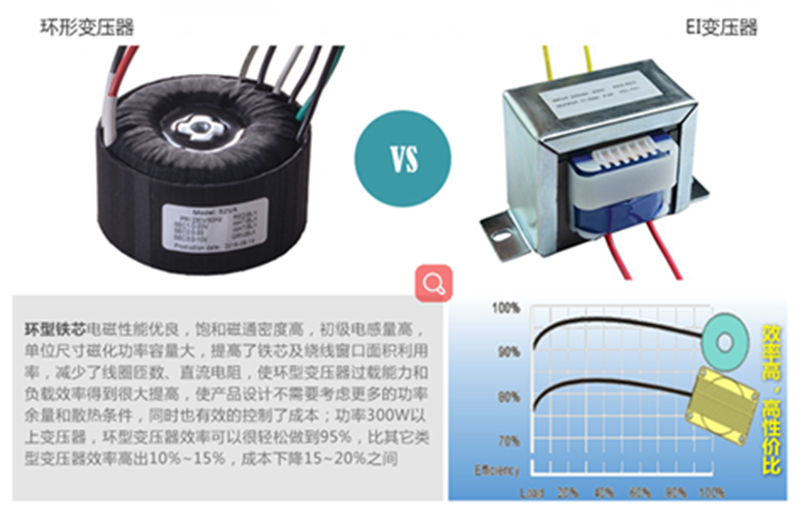 NICORE is the pioneer of B type toroidal cores in China.After the discovery of the B type cores, it breaks the boundaries of such advantages and disadvantages.The B type toroidal cores are in good electromagnetism performance but with lower price. Following the lowest cost rule, the B type core of the toroidal transformer can be designed with bigger size, with which the use of copper wire is less; and the radiating area is larger due to the big volume, current density of copper wire can be larger, then the cost is even lower.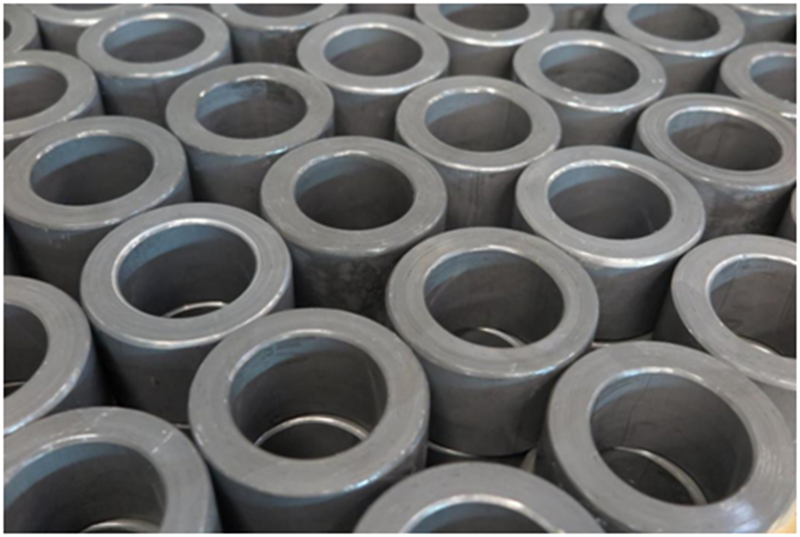 The final result is that B type core toroidal transformers can be even cheaper than EI transformers, but with smaller volume, lighter weight and better indexes in all aspects.
That's why, the B type core toroidal transformer had made itself unprecedented development all over the world in recent 20 more years. The applicable area has also been extended from high-requirement occasions to general civil occasions. Or we can even say, that the normal 100W+ power transformer can be changed to use B type core toroidal transformer, which owns better performance and lower cost than EI ones.
The B type toroidal core is wound with CRGO material and has all the advantages as the new material cores; it is widely used in transformer area of all kinds of industries and civil equipment. With better performance and lower price, B type core toroidal transformer can replace the EI transformer generally.
Material: CRGO silicon steel, brand new material or recycle material
Thickness: 0.18mm-0.35mm
Annealing: Vacuum annealing
Dimension: Height: 15mm to 100mm, ±0.3mm
ID: 10mm to 100mm, ±0.5mm
OD: 20mm to 200mm, ±1.0mm
Price: according to market price
If you are interested in or have questions about B type toroidal core, you can contact our online customer service or call +86 (0)757 8120 3011
NICORE—One-stop Solution Specialist for CGRO silicon steel