Material:
High quality CRGO steels with low iron-loss and high permeability in thickness of 0.05mm, 0.08mm, 0.1mm, 0.23mm, 0.27mm, 0.3mm and 0.35mm.


Characteristic:
The two halves of three phases put together and come into a closed flux path as an open structure. So bobbin and core can be produced separately, afterward put the core in bobbin, and then the production time can be reduced.


Application:
Various specifications E core are widely used in 50Hz and 400Hz three phases transformers, reactors, chokes and other magnetic components of electronic equipment.
Specifications of standards E-Cores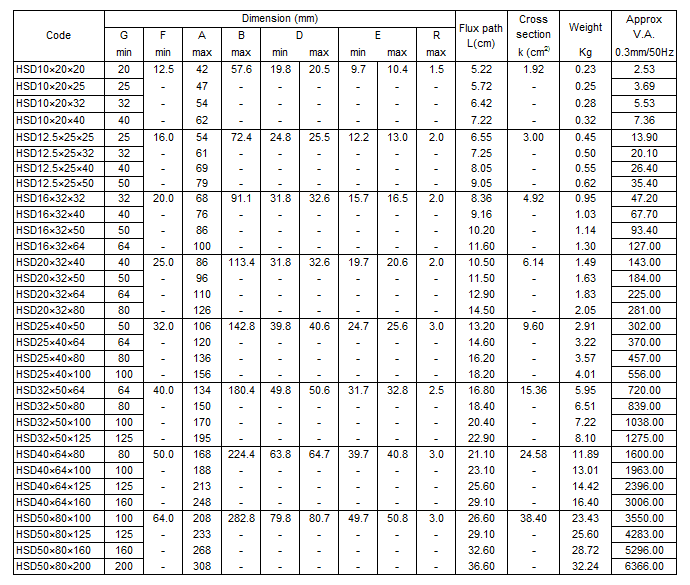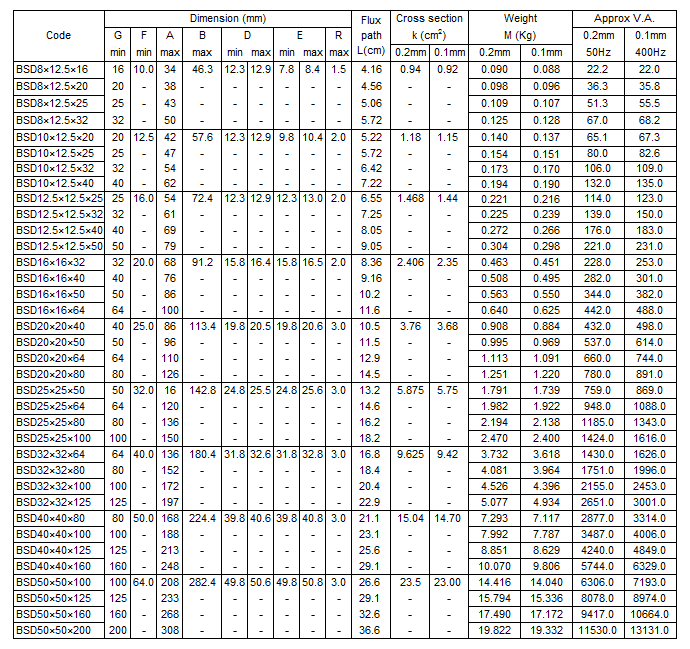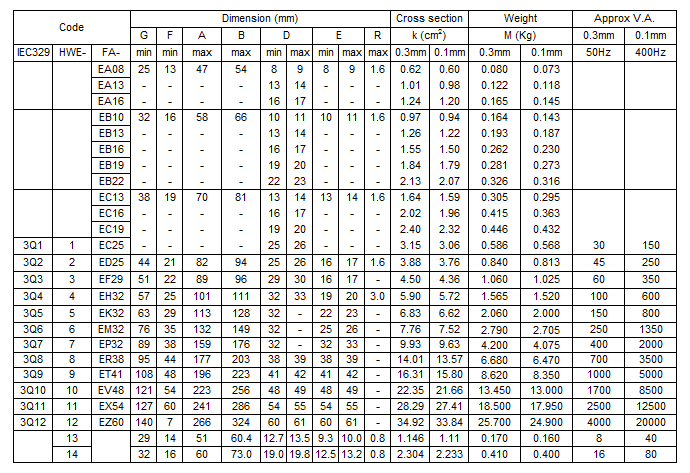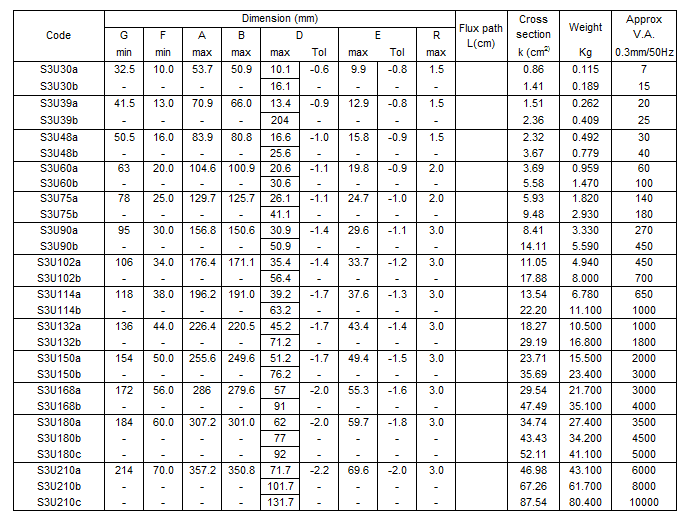 ▶ Feedback